Jehovah-Rapha. THE God who heals.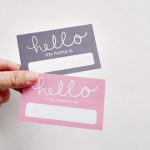 What's in a name? Everything!
Some biblical scholars calculate over 900 names and titles used to reference the God of the universe.  Each one serves to paint the larger picture of our loving Father.
One such name, and perhaps one of my favorites, is Jehovah-Rapha – THE God who heals.  He "heals the brokenhearted and binds up their wounds" (Psalm 147:3).
What if we confidently came to our healing God with faith and confidence. What brokenness would we lay at His feet, or in His right hand? Who's brokenness would we plead to be made whole? Broken spirits? Broken health? Broken finances?
"So do not fear, for I am with you;…I will strengthen you and help you; I will uphold you with my righteous right hand." Isaiah 41:10
In Plain Sight
Well Proverbs 4:20-22 offers a path to bring health to our whole selves: mind, body and spirit.
"My son (or daughter!), pay attention to what I say, listen closely to my words. Do not let them out of your sight, keep them within your heart; for they are life to those who find them and health to a man's (or woman's!) whole body." Proverbs 4:20-22
If we keep the words of our heavenly Father in front of our eyes, we allow them the time to penetrate our souls.
In the WholyFit devotional exercise class I teach each week, several ladies have shared verses they display in their homes:
FRIDGE – Philippians 4:13 – "I can do all things through Christ who strengthens me."
FRAMED – Jeremiah 29:11 – "'For I have plans for you,' declares the Lord. 'Plans to prosper you and not to harm you, plans to give you hope and a future.'"
For all those "Mommy, I'm hungry moments" I added…
"JESUS satisfies the thirsty and fills the hungry with good things" (Psalm 107:9)
…in my kitchen as a little lighthearted humor that is packed full of truth.
And, on the bathroom mirror I have Psalm 139:23-24 "Search me, O God, and know my heart; test me and know my anxious thoughts. See if there is any offensive way in me, and lead me in the way everlasting." These verses compel me to ask God to know my heart – the real me. If there are any actions or moods that offend other people, I want Him to give me the strength, patience, and understanding to change.
Door Frames
Over the past several months, I've been searching for a verse to put above our back door. My hope is that the verse will remind us to embody the light of Christ to the world as we leave the comfort of our own home.
Check in next week to see what we've settled on adding to our door frames!  Do you have a suggestion?  What about a favorite verse for your home?  Please share it in the comments section below.
May this year be a whole-hearted renewal of
all that WE ARE
in the confidence of
all that HE IS.